Stone Benchtop Restoration from A Melbourne-Based Expert
Sometimes it takes more than a microfiber cloth and some spray cleaner to have your kitchen sparkling.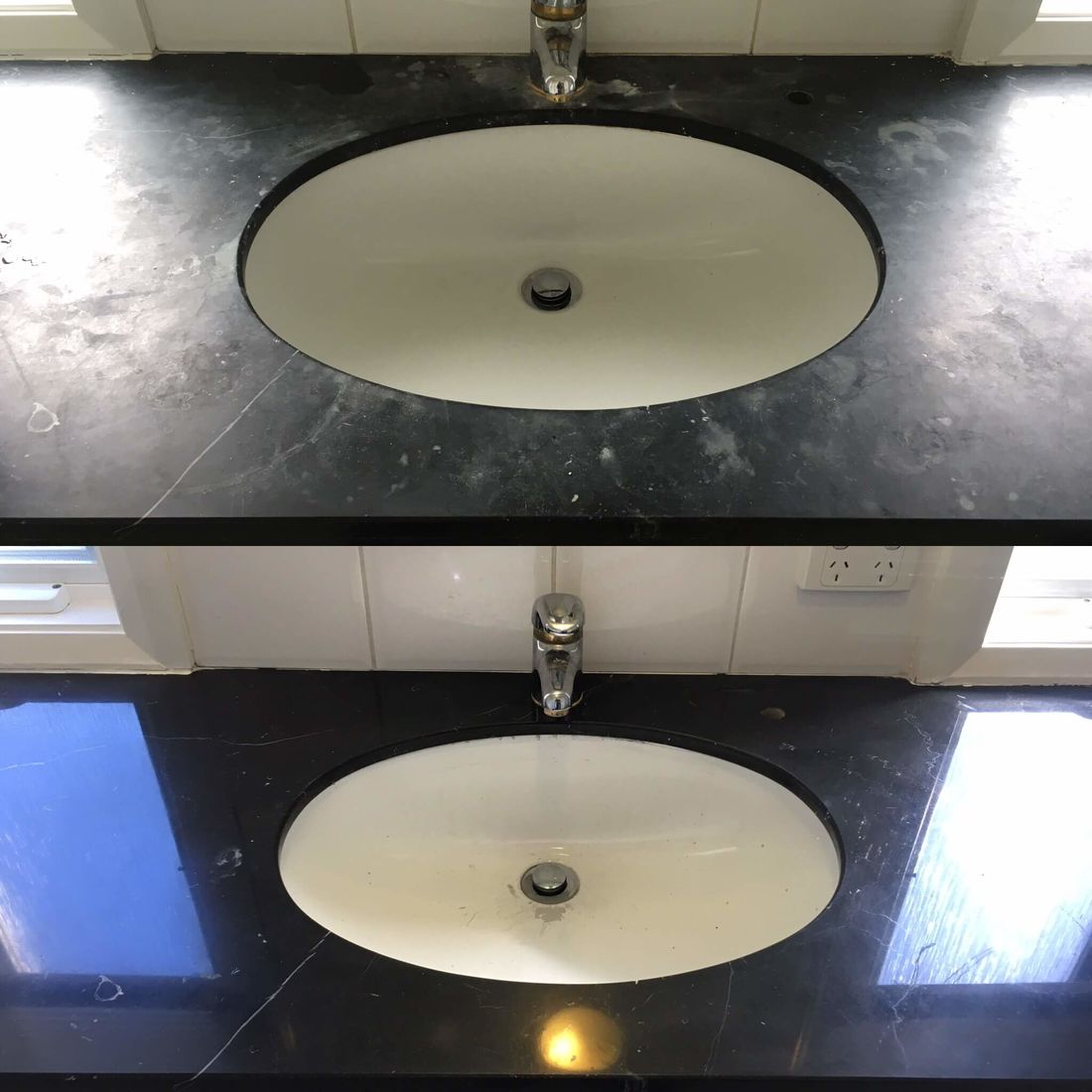 Even if you're not a keen cook and only occasionally use your benchtop, your surfaces will eventually need stone benchtop restoration. Every material whether engineered or natural eventually dulls and loses its shine. In other cases, dropping a heavy object has resulted in chipping, which does more than just look bad. Either way, help is just a phone call away.
Stone Restoration Australia is the name to remember when your benchtop needs a facelift. Whatever the material, whatever size, we're there. We offer our residential services to greater metropolitan Melbourne, and our commercial services are provided nationwide.
A perfect kitchen down to the last detail with stone benchtop chip repair
It can happen to anyone. When a chip happens to your benchtop, it's important to get the right kind of service. More than just an ugly sight, chips allow dirt to get into the unblemished, unstained part of the stone, discolouring it and decreasing the overall aesthetic appeal of your benchtop. If it's used as a food preparation area, this can also have health implications. Fortunately, getting stone chip repairs doesn't have to be expensive, stressful or hard.
Using the latest technology and the most advanced techniques, we can perform stone benchtop chip repairs that are all but invisible. Only the closest inspection will reveal the seam and the original crack, so you can rest assured that it'll be out of sight and out of mind when we're finished with it.
Work with an expert stone benchtop restoration, maintenance and repair team
Make the decision to restore your kitchen and tiled areas to their former glory today. Working on projects as diverse as al fresco dining areas, building exteriors, mantles and more across the residential and commercial sectors, our broad experience ensures that there's no problem we our technicians deal with.
Contact our office today for residential service across Melbourne and commercial service across Australia. Call us directly on 0422 972 436 or make an enquiry via our contact form and we'll get back to you as quickly as possible.